Tuition FeesTuition fees for MA Business ManagementAdditional CostsIf studying abroad in Year 3, your costs will vary by country. In Year 4 you will undertake a dissertation and, depending on the field of study you choose, there may be costs associated with undertaking surveys and conducting interviews.FundingFor more information on how much it will cost to study with us and the financial support available see our fees and funding information.Fees and funding
An intermediate course in German for those students who have taken Beginners' German I and II or who have a GCSE or an AS level grade D (or below, or equivalent to A2 CEFR - Common European Framework of Reference) in the language. This module aims to enable students to build on, and further enhance, existing reading, writing, speaking and listening skills. A key component is the exploration of themes that develop interculturality. Specific aspects of language are revisited and consolidated at a higher level. The emphasis lies on enhancing essential grammar notions and vocabulary areas in meaningful contexts, whilst developing knowledge of contemporary life and society that focuses on culture and current affairs. Please note that very occasionally subsidiary language modules may be cancelled due to low enrolment. Please note that students who are found to have a level of knowledge that exceeds the level for which they have enrolled may be asked to withdraw from the module at the Teacher's discretion.
Benjamin "When looking at universities I was mostly interested in finding somewhere where you can do anything. King's is that place. I was immediately drawn in by its reputation, location and its courses, but it was once I visited that I felt a sudden excitement."
Birmingham City University is a vibrant and multicultural university in the heart of a modern and diverse city. We welcome many international students every year – there are currently students from more than 80 countries among our student community. The University is conveniently placed, with Birmingham International Airport nearby and first-rate transport connections to London and the rest of the UK. Our international pages contain a wealth of information for international students who are considering applying to study here, including: Explore some of the good reasons why you should study here. Find out how to improve your language skills before starting your studies. Find all the information relevant to applicants from your country. Learn where to find financial support for your studies.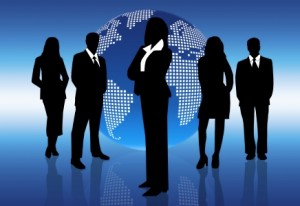 The University is committed to providing timely and appropriate feedback to students on their academic progress and achievement, enabling them to reflect on their progress and plan their academic and skills development effectively. Students are also encouraged to seek additional feedback from their course tutors and lecturers.At the University of Winchester validated programmes may adopt a range of means of assessing your learning. An indicative, and not necessarily comprehensive, list of assessment types you might encounter includes essays, portfolios, supervised independent work, presentations, written exams, or practical performances. The University is committed to ensuring that all students have an equal opportunity to achieve module learning outcomes. As such, where appropriate and necessary, students with recognised disabilities may have alternative assignments set that continue to test how successfully they have met the module's learning outcomes. Further details on assessment types used in the programme you are interested in can be found on the course page, by attending an Open Day/Evening, or contacting our teaching staff.
Year 2 includes both compulsory and optional modules focusing on operational management. Students engage in critical analysis and interpretation of data, and critical appraisal of international organisations and their operations. Before moving on to the final year, students may choose to spend a year on a work placement in a business organisation.
Develop the skills highly sought after by employers with our extra-curricular programme. With the University of Liverpool Management School's unique 'ULMS Extra' programme you'll go beyond the core curriculum and have the opportunity to consolidate your existing talents and learn new skills. Our specially designed programme provides extra-curricular activities such as guest speakers, careers workshops covering job applications, interviews and assessment centres, presentations by key graduate recruiters and Mandarin lessons. As a Management School student you'll be truly prepared for a graduate role in today's fast paced and ever-changing business world.
Placement options A placement year can be an excellent opportunity to acquire high quality work experience and structured on–the-job training whilst earning a salary. There are also opportunities for you to undertake a placement based project where you research a business issue for your employer. This project can count towards one of your final year units and reduces your workload in your final year. The placement must be a minimum of 36 weeks but it will usually last for 12 months and takes place after your second year of study.We have an award-winning placement team, who advertise vacancies and can help you find a placement. The team has over 25 years experience of matching students to employers. They advertise over 1,000 vacancies each year, organise an annual placement fair where you can meet employers who are actively recruiting placement students, deliver CV workshops, provide one-to-one advice, and will conduct a mock interview with you so you can practice your interview technique.The placement jobs market is competitive and it is your responsibility to be pro-active and apply for vacancies. We recommend that you start researching companies and opportunities during your first year and apply for positions at the start of your second year. Finding the right opportunity and the right position is important because if you are a good match to your placement, your employer could offer you a full-time position when you have graduated.For more information about Placements, please visit our Placement's page
Year 1 Courses are divided into modules. Each year you will normally take modules totalling 120 credits. King's reviews its optional modules on a regular basis, in order to continue to offer innovative and exciting programmes and this list is therefore subject to change. Please check here for updates, or contact the school for further advice. During the first year, students are required to take the modules listed below. Students also have the opportunity to take one additional 15 credit module. Additional credit modules are optional and do not count towards progression. Options offered may vary from year to year. Required Modules Organisational Behaviour Sociology of Work Evolution of Modern Business Accounting And Financial Management Principles of Economics Social Science & Modern Business Optional Modules Students can take one additional credit module from the following list: a Foreign Language (15 credits) Communication Skills (15 credits) Mathematics for Economists (15 credits) Statistics for Economists (15 credits)
If you decide to take up the optional placement year accommodation and travel costs may be incurred dependent on location of placement. As placements are paid by the employer at minimum wage plus these costs can be covered by the student
To welcome all new home and EU undergraduate students starting in 2017 or 2018, we're giving at least £150 worth of credit to spend in a host of ways, on books and a range of learning materials. Even better, it doesn't have to be repaid.
Resourcing, Talent and Performance Management: A major objective of the human resources (HR) function is the mobilisation of a workforce. Organisations can only function if they are able to assemble teams of people with the necessary skills to meet their goals and retain effective performers. In this module you will focus on the practical aspects of recruitment, selection, employee retention and exiting. You develop the knowledge and skills required for resourcing and talent management within a global context. You will gain an understanding of how performance management can support the strategic objectives of an organisation, how the performance of people can be enhanced and inspired by leadership, and how it contributes to high-performance work organisations.
You will propose opportunities for the creation of value for a range of stakeholders, through the application of marketing concepts and practices. You'll also demonstrate transferable skills, which are essential to a career in marketing and business.
Continue with Facebook First name* * how you How are you feeling today? Last name* * Email* * Source By creating an account with QS you agree to our User Agreement, Privacy Policy and Cookie Policy. You will also be signing up for our newsletter, which you can opt out of at any time. Leave this field blank
In this unit academic learning meets with real world business situations with the intention of preparing students for, and providing opportunities in, the world of employment. Additionally, students will learn about and apply advanced analytical and decision making skills.
"When looking at universities I was mostly interested in finding somewhere where you can do anything. King's is that place. I was immediately drawn in by its reputation, location and its courses, but it was once I visited that I felt a sudden excitement."
Employers are keen to utilise the commercial awareness that business graduates offer, as increasing globalisation and continual changes in technology, communications, financial services and distribution of goods and services open up new business opportunities. This awareness can also lead to opportunities in specialist areas concerned with offering guidance to managers, such as management consultancy or business journalism.
A Level subjects - University policy: Please note that A-level General Studies, Critical Thinking, Thinking Skills and Global Perspectives are not accepted by King's as one of your A levels. However, if offered the grade achieved may be taken into account when considering whether or not to accept a candidate who has just fallen short of the conditions of their offer.
Course Overview The BSc Business Management is the largest and most established programme within the School of Management. The programme provides students with a broad range of expertise across the areas of business and management (such as marketing, operations management, finance, accounting, strategy and human resource management) as well as offering a range of cutting-edge specialist optional modules. This programme is designed for the student who wants to excel and reach the top level of global business management practice.
The BSc Business Management course at Birmingham is constantly evolving to reflect the changing world of business. This degree combines the latest research and thinking with the philosophy that future leaders of industry need a sound and broad-based business education. No matter what the sector – public and commercial organisations all require good leaders and this degree is aimed at students looking to take up leadership roles This broad-based degree offers a combination of academic theory and practical teaching on topics of interest and relevance to employers in a wide range of business areas. Rather than simply imparting knowledge, we focus on developing the mind, encouraging you to exchange ideas in order to promote stimulating debate. Average graduate salaries of £20,000 95% of our graduates go on to work or undertake further study 88% student satisfaction i.e. students satisfied with the overall quality of this course
At the end of this module, you should be able to identify, determine and justify a disciplinary-relevant project, including its aims, scopes and objectives. You should also be able to self-manage research, including managing the supervisory process.
There are different tuition fee and student financial support arrangements for students from Northern Ireland, those from England, Scotland and Wales (Great Britain), and those from the rest of the European Union. Higher education funding arrangements mean that students can study now and pay later.
Industry Projects Real-world projects help translate ideas learnt in the classroom into real world impact whilst also giving students the opportunity to meet potential employers. At the School of Management students have the opportunity to undertake a sponsored project in collaboration with a business, commercial or other organisation. Previous projects have ranged from general consultancy to specific topics and have included: Swansea Market – business students worked on a project to support the regeneration of the market place and benefit the broader Swansea community. Unsung Hero, Llainpropert – business students worked on a marketing project to identify growth opportunities for this family business. At Swansea we are very keen to work with small and local businesses to help them benefit from the University's expertise. Nexiform – students worked with this company to help launch a new environmentally friendly tile production process. This project included handling proprietary information and confidentiality agreements were signed to support the company. All students on the BSc Business Management suite of programmes complete a 'Final Year Project' (FYP). This is year-long group project sponsored by an external organisation that serves as the capstone to the degree programme, allowing students to bring together all of the areas they have studied whilst at Swansea and turn them into real world change.
You will complete a compulsory Business Readiness module in which you will draw together your knowledge gained as part of your degree. Using discussion, reflection and collection of evidence, you will compile a list of what skills you are gaining, and the added value that you can add to organisations.
Visit us University open days There are four open days every year, usually in June, July, September and October. You can talk to staff and students, tour the campus and see inside the accommodation. Book your place > Department open days If we offer you a place on a course, you'll be invited to a department open day. Management School open days are held in February and March. Open days for the dual honors courses are held by the partner department. Campus tours Campus tours run regularly throughout the year, at 1pm every Monday, Wednesday and Friday. Find out more and book a place online >
You will have access to placement opportunities through the Placement Office. In previous years, students have undertaken placements with established companies such as Hewlett Packard, Audi, Bosch and Sainsbury's.
Each module is assessed individually, generally on the quality of written or visual presentation work, and to some extent on verbal presentations. Assessment methods may include reports, seminar papers, formal written examinations, in-class tests, project work, visual and verbal presentations, workshops, simulations, oral exams (viva) and practical exercises. The majority of assessments are based on individual assignments, but there is some assessed group work.
The direction of your individual study will be guided by the formal study sessions you attend, along with your reading lists and assignments. However, we expect you to demonstrate an active role in your own learning by reading widely and expanding your own knowledge, understanding and critical ability.
https://greyreaders.com
This module is for students at beginners' level who have little or no prior experience of Spanish. The module will develop students' reading, writing, listening and speaking skills. The aim is to equip students with the linguistic understanding of a number of real life situations, as well as the ability to communicate effectively in those situations. There will also be opportunities to explore aspects of the cultures where Spanish is spoken. Particular emphasis is placed on acquiring a sound knowledge of grammar. This module is NOT open to students who have GCSE Spanish (or GCSE equivalent). Please note that very occasionally subsidiary language modules may be cancelled due to low enrolment. Please note that students who are found to have a level of knowledge that exceeds the level for which they have enrolled may be asked to withdraw from the module at the Teacher's discretion.
We recognise the importance of gaining work experience during your studies. Our dedicated Placements Manager offers advice on available work placements, internships, work experience and opportunities to enhance your CV and broaden your horizons. Support with job applications and interview techniques is also available from the Business School's in-house Careers Consultant.
Every business needs effective management to flourish. From marketing, accounting and networking, to public relations and human resources, this programme equips you with the expertise to understand the changing world of business on a national and global scale. Our graduates are highly sought after by diverse employers for their critical and analytical skills, as well as their in-depth knowledge of current business practices.
We also offer voluntary work which complements your studies by helping you gain practical experiences in occupational settings while contributing back to society. This can bring new skills that will be useful throughout your future and can make a positive impact on your learning whilst at university. Volunteering enables you to develop skills such as communication, interpersonal skills, teamwork, self-confidence and self-discipline all of which can be transferred into your studies.
In the first year of study, students explore the principles underlying business management, examining the dynamic interrelationships between different aspects of business and interactions with the external environment.Year 2 includes both compulsory and optional modules focusing on operational management. Students engage in critical analysis and interpretation of data, and critical appraisal of international organisations and their operations. Before moving on to the final year, students may choose to spend a year on a work placement in a business organisation.The final year also includes both compulsory and optional modules and is strategic in nature. This enables students to consider the complexities and ethical implications of business strategies, and the emerging issues confronting organisations, in an era of increasing globalisation and ethical, social and environmental concern.The programme is closely linked to industry and the flexibility of the programme enables students to pursue personal learning goals and career aspirations by selecting their own journey through their studies from a range of business disciplines.
Studying at degree-level is likely to be very different from your previous experience of learning and teaching. You will be expected to think, discuss and engage critically with the subject and find things out for yourself. We will enable you to make this transition to a new style of learning, and the way that you are assessed during your studies will help you develop the essential skills you need to make a success of your time at Birmingham.
Course description In the first year we teach you the basics of business management including behaviour at work, accounting, quantitative methods, marketing, strategic management, business ethics and economics. The course does not include a year abroad but you can apply to spend a year or a semester overseas through the University's Study Abroad programme. In the second and third years you'll study all the key areas of business management, such as corporate social responsibility, marketing, operations and supply chain management. Optional modules include international management and international marketing. Business Management duals You can give your degree even more global focus by combining business management with a modern language. These four-year courses include modules in cultural studies and language training. Your time will be split 50/50 between the two subjects. You'll spend your third year studying at a university overseas before returning to Sheffield to finish your degree. This course is also available as a dual honour degree with Maths, Economics, Social Policy and Sociology. Modules: what you study and when